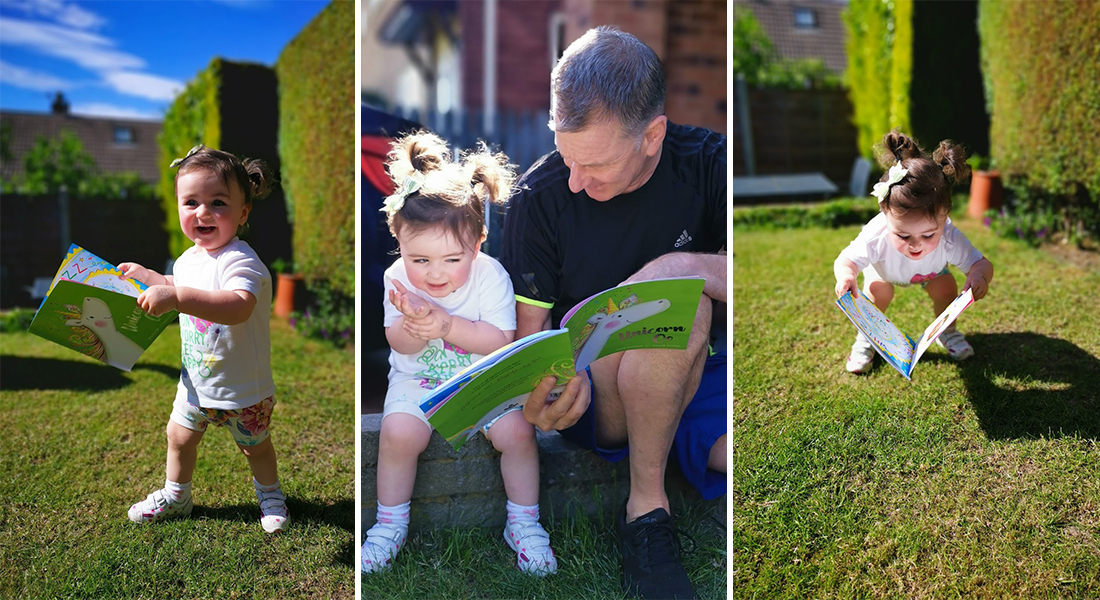 Me and Mine reviews Unicorn Oo!
Me and Mine is a fantastic blog ran by mum Claire, about life with her two beautiful kids, Oliver and Isabelle. Claire's online articles range from speaking of the early-years development of her children to reviewing the amazing gifts she buys for them, and much more in between.
It was Claire's brilliant & honest product reviews that got us excited when we gained the opportunity to work together.
We couldn't wait to see what she thought of our personalised adventure story books!
The blog post begins with our spiffing new website, and how Claire found the site easy and quick to navigate:
The [Bang on Books] website is very clear and easy to use and you create your selected book with three simple steps. Once this has been completed the next stage of the order process shows you a lovely little preview of what the book will look like - this was such a pleasant surprise when I was placing our order, its lovely to actually see what it will look like before it comes so you can make sure you're actually happy with the picture used and can then go back and change anything you like or progress and add the book to your basket.
We have put a lot of time and thought into making our webstore as quick, easy and transparent as possible for our customers. Our book previewer was central to this idea, as we thought it was important to allow a full read-through of the story before you commit to purchasing.
No one likes nasty surprises come delivery day!
Speaking of delivery days... Claire was super impressed with how quickly her book arrived.
Once my order was complete I got an email to say my order was being processed, this was at 08:39.. I was pleasantly surprised when I got another email at 14:33 stating that my order had been completed!! HOW QUICK WAS THAT?!!!
Wherever possible, we always try to deliver our products as quickly as we can. This is made possible due to the fact our books are written, illustrated, designed and produced under one roof! You can read more about this on our Bookshelf page.
Finally, the time came to give little Isabelle her very own copy of Unicorn Oo to which (judging by the super-cute photos) she was absolutely delighted!
The book arrived the next day, and I absolutely love it!! The book is a lot better quality than I had expected, the usual price for the book is £17.99 for that I expected the picture at the start and just the one mention of Isabelle's name and not the best quality paper... but her name is used throughout the whole book and her picture again at the end with wonderful thick pages. The story is also a lot better than I imagined it would be, I have ordered personalised books before for my son and they have been pretty basic - but this story is wonderful! It takes you on an adventure meeting new friends and helping them out with a little bit of suspense thrown in. Definitely a story Isabelle can reread at any age! The illustrations throughout the book are very bright and eye-catching - a definite favourite of Isabelle's and the attention to detail throughout is brilliant!
Thank you for the brilliant review, Claire!
You can read the full article here.
Personalise your very own copy of Unicorn Oo below!