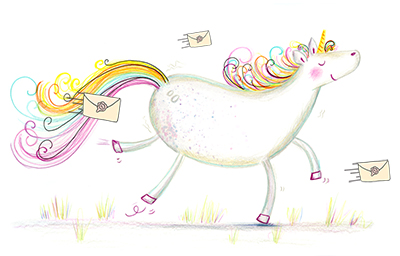 Our delivery times differ depending where in the world we're sending your order. To see the delivery times for your location, select your region from the options below.
Please remember, our magical books are printed individually for every child - making these fantastic books takes time. The delivery times shown here are estimated times only, orders placed on weekends and holidays will not be processed until the next working day. Working days are Monday to Friday only.
Express only relates to the speed of delivery, all of our books take 1-2 business days to produce, this is included in the time estimates below.
United Kingdom - Standard
5-7 Business Days
United Kingdom - Express
3-4 Business Days
Europe - Standard
5-7 Business Days
Europe - Express
4-5 Business Days
United States / Canada - Standard
8-9 Business Days
United States / Canada - Express
4-5 Business Days
Asia - Standard
8-9 Business Days
Asia - Express
5-7 Business Days
Australia / New Zealand - Standard
7-9 Business Days
Australia / New Zealand - Express
5-7 Business Days