Our books feature a magic mirror at the start and end of every story.
You can choose to add a Photo or Reflective Mirror which they can actually see themselves in.
Their name, and chosen illustrated character, appears throughout the book as the hero of the story.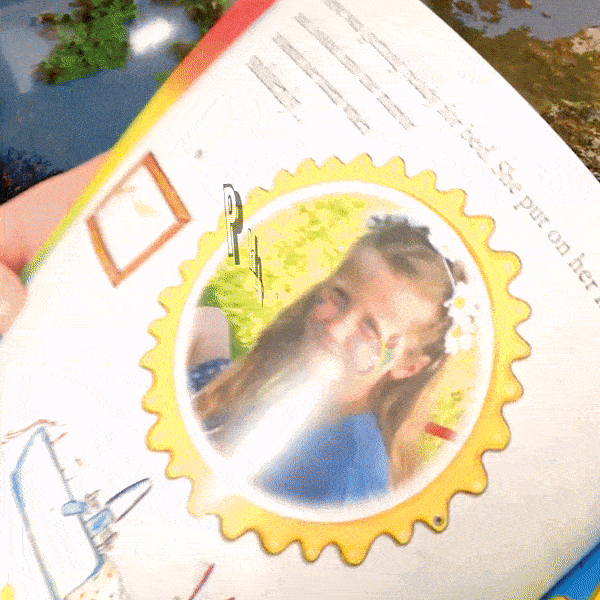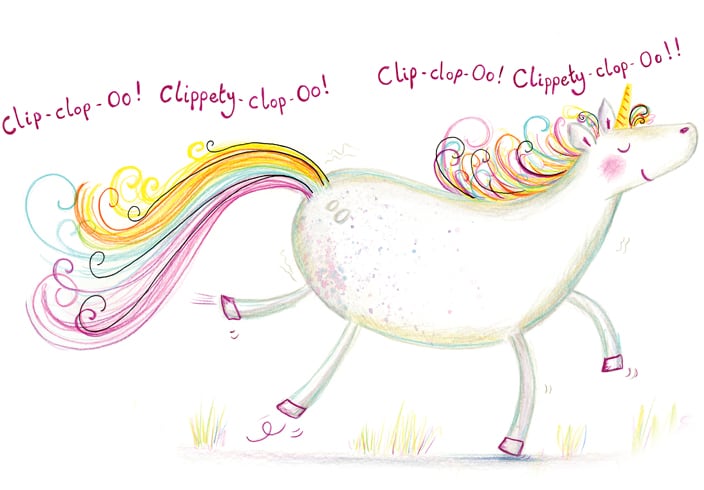 A professional review...
"Unicorn Oo is an adorable adventure about a unicorn and all his friends. The main character of the story is your child; therefore, Nikki was the star of our book. Nikki was transported into this magical world to help Unicorn Oo and his friends stop a sorcerer from casting spells to make the weather bad. During their journey they help their friends and they teach the sorcerer the power of friendship."
Quality on every page
Unicorn Oo is 44 pages long and printed onto FSC accredited paper. The book is 210mm square making it very easy for little hands to hold and read… or big one's if it's an adult's turn!
This magical adventure bursts out of the pages, with its vibrant and lovingly detailed characters.
Our book covers are personalised with your child's name, gloss laminated and vibrant. A real eye catcher which will stand out on your little one's book shelf!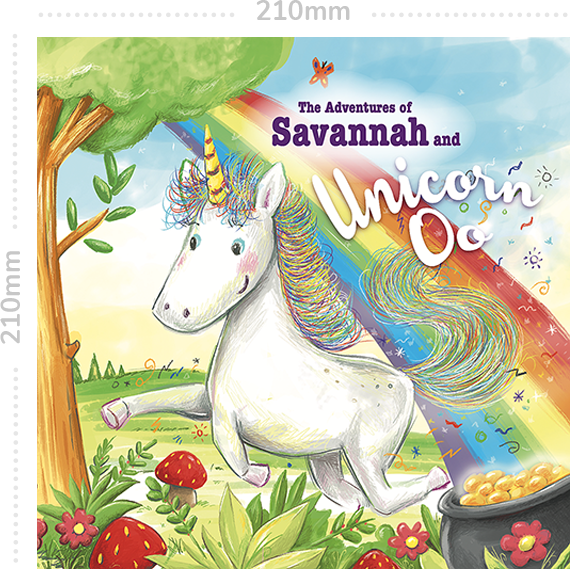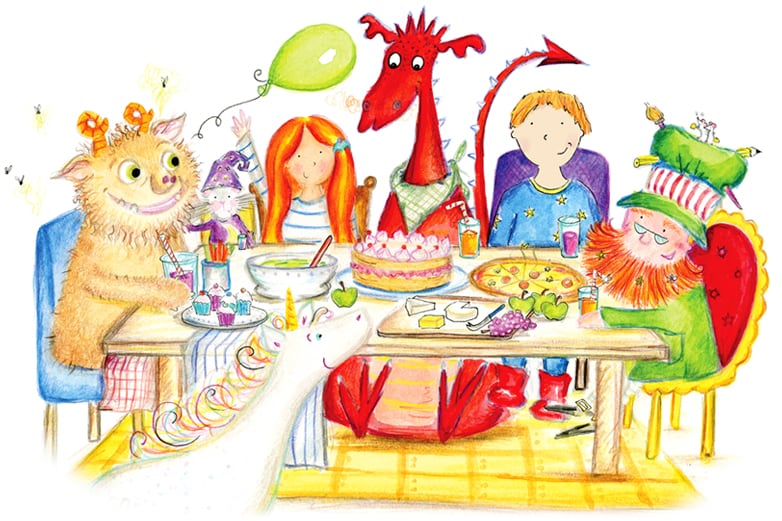 Clippety-Clop-Oo!
Dragons, mermaids, sorcerers and many more magical creatures are all waiting for your little hero to join them, on a spell binding quest with Unicorn Oo. This story is filled with thrills, spills and one special song… get ready to clip clop along! Friendship, helping others and forgiveness are the super lessons highlighted on this adventure.