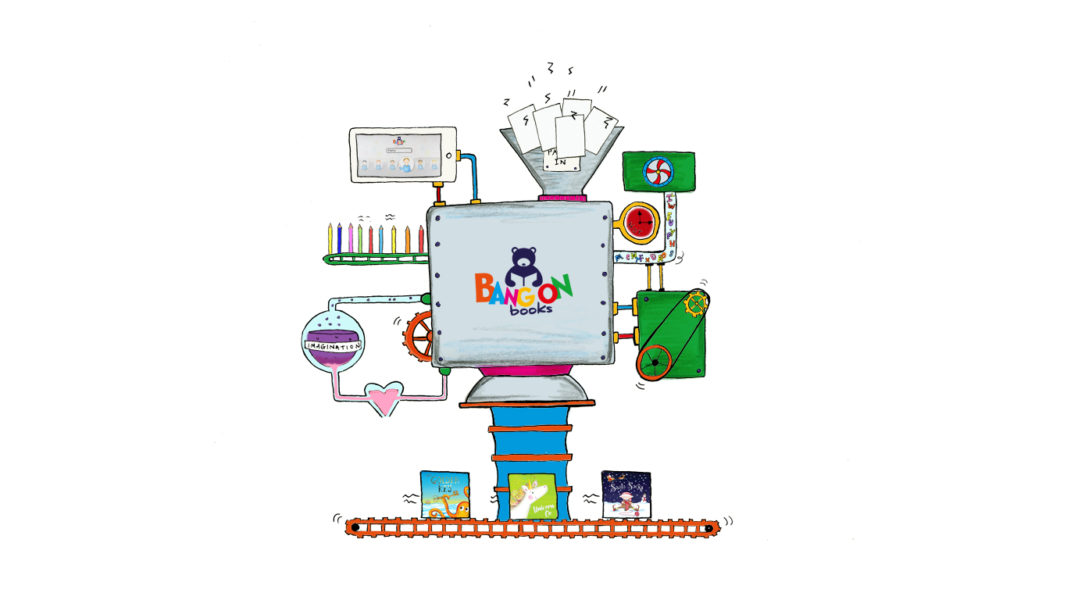 Here's a list of 9 things you need to know about Bang On Books.
Adventure Stories
Simon Davidson, founder of Bang on Books and author of all titles available, is a self-confessed dreamer and has a very active imagination. Whilst we're sure this drives his wife mad; it also means all the stories available from the Bang on Books bookshelf are creative, fun and full of adventure. Kids love the books – but so do adults.
100+ illustrations
Each of the 100 plus pictures, in every one of our books, has been painstakingly drawn and re-drawn. Lovable characters and scenes, packed full with attention to detail, burst out from every page, into the imagination of your little adventurer.
The child is the hero
Without wanting to ruin the ending, your little one is the hero of the story! They are not a passive by-stander, casually watching what happens, but are directly involved in all the action and love it when their actions save the day.
Loads of customisation
Every book features the child's name, a photograph of the child, and an illustrated character. Choose a photo to upload, which will appear at the start and end of the book, and then pick from twelve different characters. The child's name is printed multiple times throughout the story. The gift giver is also able to write a personalised message, which appears at the start of the story. This can be printed or hand-written depending on your preference.
Ordering is quick and easy
We've worked really hard to make the ordering process as quick and easy as possible. If you're super quick, you can complete the process in just 30 seconds (yes, we've timed it!). However, even the least tech-savvy will find the process painless.
Quality Books
Our beautiful book covers are soft-touch laminated, giving them a peachy feel, along with gold or silver foil title and details to give a shiny finish. All of our books are printed onto 100% FSC certified paper (this is paper that has been harvested in a responsible manner).
Fast Delivery
From start to finish, each story is 100% made in Bang-On! All books are printed, bound and shipped by us. This means we control the turnaround time you can expect to receive your book in. Once your order is received by us you can expect to receive your story within 5 working days (max), or within 2 to 3 working days (max) if you choose faster delivery during check-out. If you want your order delivered directly to the recipient, no problem, just select that option.
Friendly and helpful customer service team
We hope you won't have any issues ordering or receiving your customised story but if you do our friendly and helpful customer service team is available to assist. Drop us a message via the contact us page or send an email to hello@bangonbooks.co.uk. We promise to respond very swiftly!
5* Trustpilot reviews and great product reviews
Don't just take our word for it! Check-out our Trustpilot and Product Reviews, for Unicorn Oo, The Golden Key, and Santa Socks, to see what our customers have to say. So, did these 9 things cover everything you want to know? If there's anything we missed, leave us a comment below.