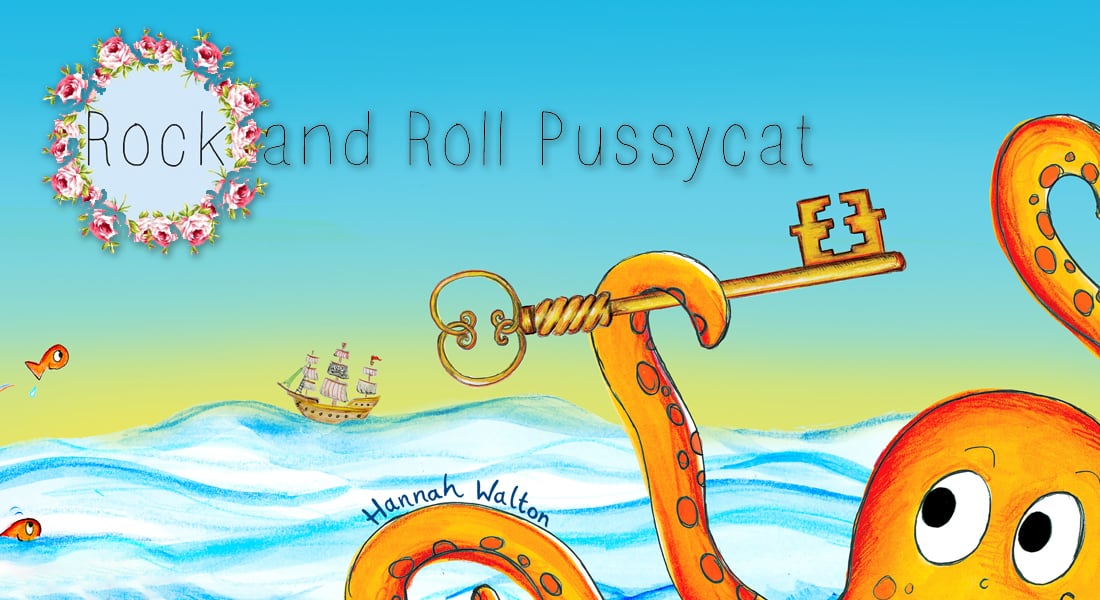 Rock and Roll Pussycat Reviews The Golden Key
A few weeks back, we got the chance to work with Cat, who runs a great North-East family blog: Rock and Roll Pussycat. Cat's fabulous blog features family fun in and around the North East area and we were really excited to have the opportunity to work with a local content creator!
Cat was impressed with our easy ordering system from the start of her ordering process:
Ordering from the Bang On Books website is very easy to navigate and ordering is easy. There are three book options available – Unicorn Oo, The Golden Key and Santa Socks.

I decided that the little man would probably like The Golden Key most as the lead character heads out on a swashbuckling adventure with Sailor and his crew, Dog and Parrot.
We agree, Cat! The Golden Key is a fantastic choice for any sea-fairing little hero. Our industry leading personalisation options were the next step:
Personalising the book on the website is easy. First you need to choose a well focused photograph, I'd recommend one where your child is face on, looking towards the camera. Next, you choose the character who also represents your child, deciding on boy or girl and then a character to represent them. You can pick hair colour and skin tone but I'll admit I was a little disappointed to see I couldn't add glasses to the character. The little man wears glasses so it would have been nice to have a slightly more accurate looking image.

Finally, you can add a special dedication to the front of the book before previewing your design. Once you're happy with your design, you simply click through to check out and order your personalised book.

I designed and placed my order on Friday 15th March and our new book arrived on Wednesday 20th March which I thought was pretty impressive.
Our story went down a treat with Cat's little man:
The story is about a boy who looks in the mirror before bed and is transported into a pirate adventure where he helps to find the Golden Key so that they can unlocked a treasure chest. It's a nice simple story which is perfect for bed time reading with the little man.
We hope The Golden key brings many more happy bedtimes to Cat and her family! Be sure to check out her blog by following the link below: