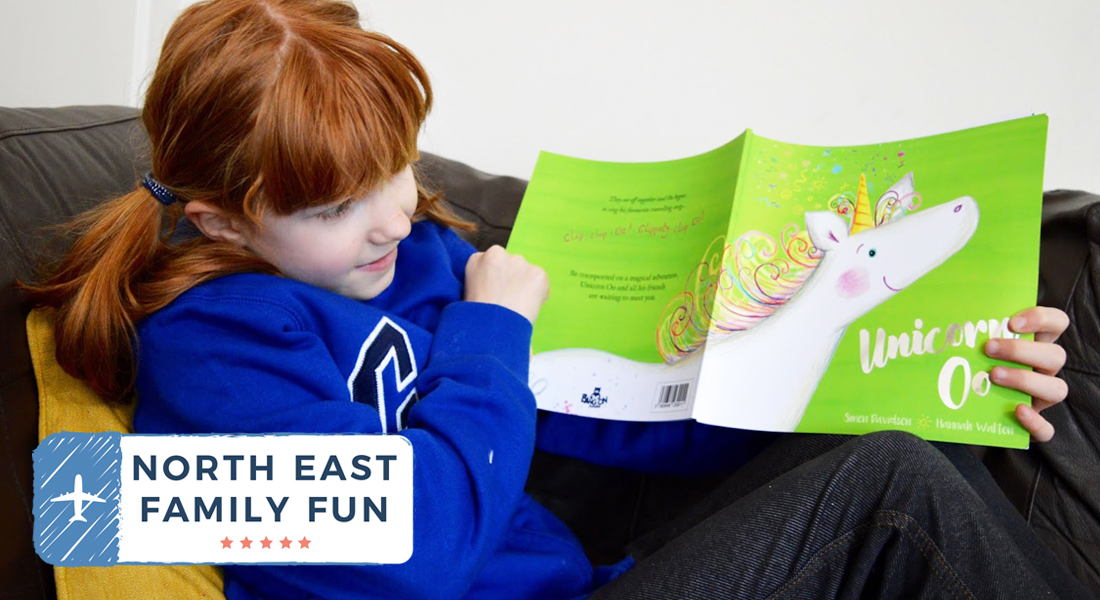 North East Family Fun review!
Recently, we partnered up with a fantastic family blog North East Family Fun. Mum Sam writes her day to day experiences about family life, and often posts great reviews of everything from household items to holiday locations... so, as you can imagine we were very excited to work with her!
Upon ordering from our webstore, Sam was very impressed with how quick and easy the experience was, as detailed in her post:
Bang on Books are so simple to personalise though and you can complete the whole process in around 3 minutes. Ideal if you're looking for a personalised gift on your lunch break or even in the adverts during your favourite tv show. You simply upload a photo when prompted, type in your child's name, choose a character that most looks like them and add a personalised message. There are even pre-written messages if you need some inspiration. As far as user-experience goes, the Bang on Books website receives a massive 10/10 from me.
I'm sure our web-wizards will be more than happy with that feedback! We've spent a lot of time in crafting our ordering process so that it is as easy and time saving as we could possibly make it.
It was then on to the main event, our wonderful personalised story books! Heidi, Sam's daughter was reading Unicorn Oo.
Heidi met a unicorn called 'Oo' who needed Heidi's help. She met lots of magical characters along her adventure including a leprechaun, troll, wizard, mermaid and dragon. Heidi liked that in the end all of the wizard's friends came to play with him and he banished bad weather.

She loved that the story ended with her looking in the mirror too. Heidi is delighted with her book and she adored the personalisation - it really is a special touch, especially as there aren't many stories (apart from the obvious) starring somebody called Heidi.
Next up was little Jack, reading his personalised copy of The Golden Key. Jack was really happy with his pirate adventure as Sam has written:
Looking in the mirror after brushing his teeth, Jack is transported to a magical world. Jack meets a sailor and his crew who have lost their golden key in the sea. It is Jack's mission to help them all find their key.

There are lots of fun characters in this story including a sailor, parrot, lucky dog, tabby cat and two rival pirate crews. There's a giant octopus too. who was a real favourite - he sneezes which results in everyone being covered in snot! This is a really fun read and Jack's favourite part was when their boat is blown away so they need to catch a turtle taxi across the sea. Imaginative storytelling at it's best and an ideal length to read at bed time.
We were super excited to hear Sam's stellar review of our personalised books. It's great feedback like that, that keeps us striving to produce our stories, and put a smile on the faces of little one's the world over.
I was really impressed with Bang on Books - they are super easy to order, my children loved the personalisation, they're a wonderful book to share together at bed time and the quality of the story and illustration is really good.
Thanks for the kind words Sam! To read the full review, click here.